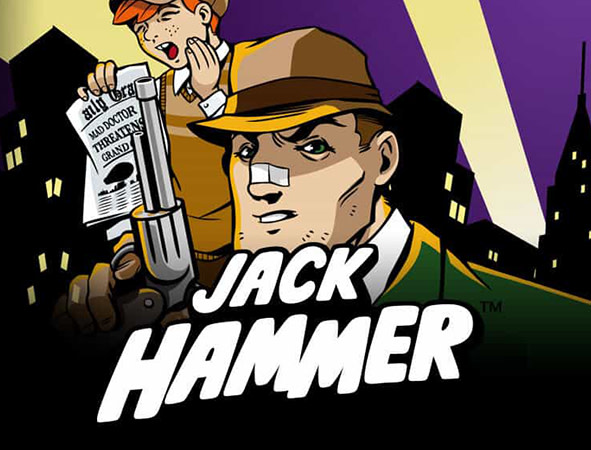 ---
Description:
Bang! Pow! Like comics? You'll love this. Dip your feet into the gritty criminal underworld of a pulp fiction crime saga: Jack Hammer™. This slot is inspired by classic comic book tales of dastardly criminals and hardboiled heavy-hitting detectives. It's a cat-and-mouse battle of wits and brawn. Jack Hammer vs Evil Dr Wuten. Good vs Evil. Law vs Lawlessness. And you're smack-bang in the middle.
In Jack Hammer™, each symbol spins independently giving a total of 15 spinning reels. The game features Sticky Win™ in which reels with winning symbols are held and all other reels re-spin for a chance of bigger wins! And of course – Free Spins!
This is no stuffy whodunnit. Whether you're a goody two shoes inspector or a wise guy crook, everyone is gunning for a payday!
Available casinos and offers for this game